Press Release: Certified Cyber Security Architect (CCSA) Confirmed to Be Delivered Jan. 11, Los Angeles

PRESS RELEASE
Contact: Karen Dublin
Email: Karen.Dublin@ecfirst.com
Phone: +1 (515) 460-3481
Website: www.ecfirst.com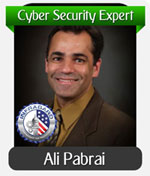 IRVINE, CA USA -- HIT/HIPAA UPDATE NEWS SERVICE™ -- JANUARY 2, 2017: CCSASM is an instructor-led 1-day program. It validates knowledge and skill sets in cyber security with particular focus and emphasis on the development of an applicable cyber security incident response and an enterprise cyber security program.

The CCSASM Program is job-role based, and presented by compliance and cyber security experts. Limited seats. Take your career further in one of the fastest growing areas of IT, information security.
LEARNING OBJECTIVES
From the CCSASM program you will:
Examine and build a practical and applicable cyber security program for an organization
Step through core components of an actionable incident response plan
Identify policies that reflect an organization's priority for security in the areas of risk assessment, mobile devices, cloud computing, encryption and more
Walk thru incident management and other checklist documents to establish consistency in monitoring enterprise security capabilities
Learn about key reference sources vital for managing an enterprise cyber security program
ONSITE!
Bring this program to your site! ecfirst will tailor the program to meet your specific requirements.
FOR MORE INFORMATION
Karen Durbin | +1-515-444-1221 | Karen.Durbin@ecfirst.com

Lorna Waggoner | +1-515-779-6629 | Lorna.Waggoner@ecfirst.com

Adam Romo | +1-714-258-6928 | Adam.Romo@ecfirst.com