RESTON, VA USA -- HIT/HIPAA UPDATE NEWS SERVICE™ -- APRIL 5, 2017: At WEDI's 2017 National Conference, healthcare professionals will converge in Los Angeles to showcase best practices, identify emerging trends and work toward finding consensus solutions in the ever-evolving healthcare IT industry.

In addition to a pre-conference forum and opening keynote, a host of industry leaders and influencers will lead discussions focused on the three main themes of the business of health IT, administrative functions and healthcare consumerism.

15% off Conference Registration
Use Promo Code "WEDI2017"
Only Available until April 14
SPEAKERS

Privacy, Security & Cybersecurity Forum


--Leo Scanlon, Deputy Chief Information Security Officer & Senior Cybersecurity Adviser, Department of Health and Human Services


Advances in Virtual Management Programs


--Dr. Peter Rasmussen, Medical Director of Distance Health, Cleveland Clinic


"Applification" of Health Information


--David Vinson, Founder & Chairman, DHX Group and Founder and Chairman of Xcertia


100 Days, 101 Questions? A Look at the Trump Administration and Health IT Policy


--Meg Marshall, Senior Director of Public Policy, Cerner; Richard Chambers, Senior Vice President of Policy and Government Advocacy, Molina Healthcare
WHY ATTEND?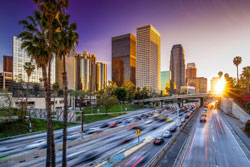 WEDI's National Conference brings together the brightest minds in the industry to discuss emerging trends, share innovative ideas and provoke conversations that matter. Answer the call and be a voice in the future of healthcare!

Click to register for WEDI 2017
THE WEDI HOTEL BLOCK EXPIRES THURSDAY, APRIL 20, 2017