WASHINGTON, DC USA -- HEALTHCARE UPDATE NEWS SERVICE™ -- MAY 18, 2017: The International Consortium for Health Outcomes Measurement (ICHOM) will offer its 2017 ICHOM Conference on October 25 - 26, 2017 at the Marriott Marque in Washington, DC.

Globally, value-based health care (VBHC) is transforming practice and informing both payment and policy. As innovative organizations from across the health sector unite around a common aim of optimizing outcomes for patients, each has come to understand the respective role they must play in driving the value agenda. With this in mind, ICHOM invites you to join health system leaders from around the world for the 2017 ICHOM Conference, where we will discuss progress and perspectives on value, with overarching plenaries from international experts and breakout sessions targeting topics critical to enabling and accelerating the shift to value-based health care.

ABOUT ICHOM:

The International Consortium for Health Outcomes Measurement's (ICHOM's) mission is to unlock the potential of value-based health care by defining global Standard Sets of outcome measures that really matter to patients for the most relevant medical conditions and by driving adoption and reporting of these measures worldwide. ICHOM's approach is built on a solid framework developed at Harvard Business School by Professors Michael E. Porter and Elizabeth O. Teisberg. In 2006, Porter and Teisberg wrote the well-known book, Redefining Health Care, which outlines the argument for using health outcomes data to redefine the nature of competition in health care. The IVHOM team is redefining what success in health care looks like - by focusing on health outcomes. After all, that's what matters most to patients. We're also bringing together experts and patients from around the world to help us define these outcomes.

Why? Because health problems are similar globally, but the way we handle them can be different. We have an opportunity to compare outcomes internationally and learn from physicians in other nations. For example, back pain the United States is similar to back pain in India, but physicians in these two countries treat it very differently.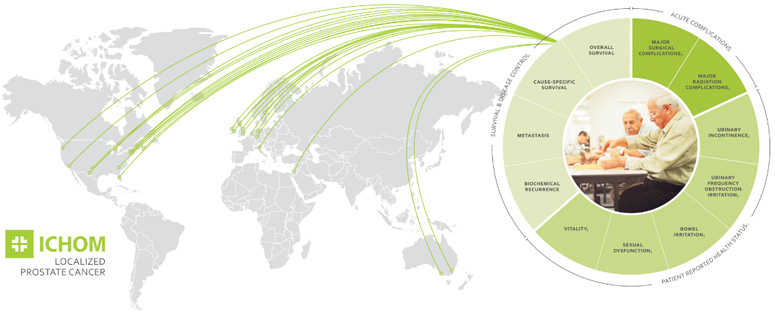 EXHIBIT & SPONSORSHIP INFORMATION:

For sponsorship and exhibit information, go to http://conference2017.ichom.org/sponsoring/ and http://conference2017.ichom.org/exhibiting/, or contact Justin Sorensen, Exhibit Manager, at (206) 452-0609 phone, (206) 319-5303 fax, or exhibits@hcconferences.com.

REGISTRATION:

For Summit registration information, visit http://conference2017.ichom.org/?utm_campaign=2017Conference-ICHOM&utm_medium=email&utm_source=mailchimp&utm_content=may-1-reg-open&utm_term=conference-may-1-reg-open#register, or call 800-503-3597.