Advancing Telehealth Beyond COVID-19 Act
WASHINGTON DC USA -- HEALTHCARE UPDATE NEWS SERVICE™ -- AUGUST 31, 2022: With the House passing the Advancing Telehealth Beyond COVID-19 Act, key telehealth reimbursement flexibilities would be extended through the end of 2024. The Senate is expected to vote on the bill after the August recess. This legislation is a critical step in ensuring that telehealth options continue to be available to patients beyond the COVID-19 pandemic. Now more than ever it is critical to understand the current telehealth landscape and how this burgeoning technology is impacting patients, providers, health plans, and vendors. Join WEDI's panel of industry experts as they explore critical telehealth issues.
Save your seat for the Telehealth Spotlight
AGENDA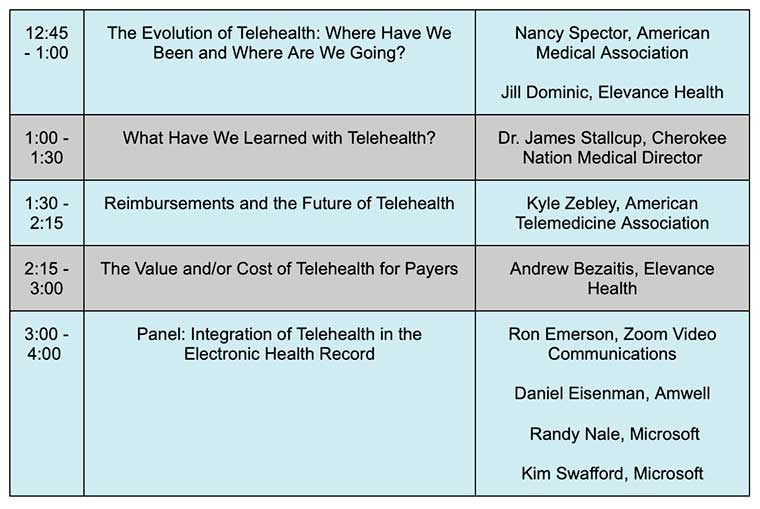 All sessions and slide decks will be available for registrants following the live virtual event.