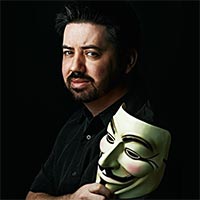 WASHINGTON DC USA -- HIT/HIPAA UPDATE NEWS SERVICE™ -- JANUARY 6, 2021: Josh Corman is a Founder of I am The Cavalry (dot org), and serves as Chief Strategist for the Federal Cybersecurity & Infrastructure Security Agency (CISA) regarding COVID, healthcare, and public safety. He previously served as CSO for PTC, Director of the Cyber Statecraft Initiative for the Atlantic Council, CTO for Sonatype, and other senior roles. He co-founded RuggedSoftware and IamTheCavalry to encourage new security approaches in response to the world's increasing dependence on digital infrastructure. He also serves as an Adjunct Faculty for Carnegie Mellon's Heinz College, and was a member of the Congressional Task Force for Healthcare Industry Cybersecurity.

His unique approach to security in the context of human factors, adversary motivations, and social impact has helped position him as one of the most trusted names in security.

Full Conference Agenda:
Guidance and Insight; Understanting Healthcare's Advanced Threat Landscape
Josh Corman, Chief Strategist, CISA COVID Task Force
Blockchain as a Health Care Cybersecurity Option
Phillip Bauknight, Esq. Partner and Chair of Cryptocurrency and Blockchain Taskforce, Fisher & Phillips LLP
Consent Management & the Consumer Privacy Framework
Laura Hoffman, JD, Assistant Director, Federal Affairs, American Medical Association
Alice Leiter, JD, Vice President and Senior Counsel, eHealth Initiative and Foundation
Andrew Crawford, JD, Policy Counsel, Center for Democracy and Technology- Data and Privacy Project
Telehealth Cybersecurity Considerations
Mark Jarrett, MD, Senior Vice President, Chief Quality Officer, and Deputy Chief Medical Officer, Northwell Health
Data Sharing, Privacy and Consent. Could it get more complex?
Ruby Raley, VP, Healthcare, Axway
Seth Proctor, CEO and Founder, Tranquil Data
CISO Roundtable
Daniel Bowden, Vice President and CISO, Sentara Healthcare
Rick Doten, Vice President, Information Security, Centene Corporation, CISO, Carolina Complete Health
Stephen Dunkle, CISO, Geisinger
Moderator: David Finn, Vice President, CHIME
Stay Informed and Threat Ready: How did health care fare in Verizon's 2021 Data Breach Investigations Report?
Philippe Langlois, Senior Principal- Security Risk Management, Verizon Data Breach Investigative Report
405(d) Tools, Guidance & Resources
Julie Chua, Risk Management Branch Chief, US Department of Health & Human Services. Co-Chair 405(d) Task Group
From the User to the Server Host Experience; Understanding the Business Aspects of Authentication Protocols
Julie Mass, Founder & CEO, EMR Direct
Federal Trade Commission App Enforcement Updates
Ryan Mehm, Attorney, Bureau of Consumer Protection, Federal Trade Commission
3rd Party App Safety Considerations
Andrew Tomlinson, Director of Federal Affairs, CHIME
More speakers and sessions to be added!

---
Thank you to our corporate sponsor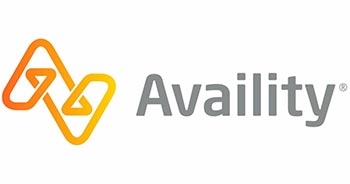 ---