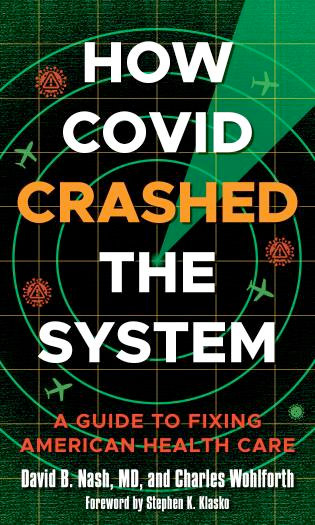 PHILADELPHIA, PA USA -- HEALTH CARE UPDATE NEWS SERVICE™ -- JULY 8, 2022: A top doctor and an award-winning writer team up like air crash investigators to understand America's disastrous Covid response, looking at failures of leadership, racial inequities, public health mistakes, and the collapse of our fragile health care institutions-all to identify the root causes we can fix to make every American healthier.

Now, the pandemic crisis has exposed its flaws for all to see, creating the opportunities for systemic changes. Even without new laws or government policies, America is moving toward a transformed health system responsible for our wellness. How Covid Crashed the System tells that story.


"Following their advice will help us create a higher performing system-and leave us far better prepared for the next pandemic threat."
- Robert M. Wachter, MD, chair, Department of Medicine, University of California, San Francisco, and author, New York Times-bestseller The Digital Doctor
ABOUT THE AUTHORS:

David B. Nash, MD, MBA, is the Founding Dean Emeritus of the Jefferson College of Population Health and the Dr. Raymond C. and Doris N. Grandon Professor of Health Policy, on the campus of Thomas Jefferson University in Philadelphia, PA.

Charles Wohlforth is the award-winning author of more than ten books and numerous articles and columns, former elected official, and non-profit leader. He has won the L.A. Times Book Prize for science and technology and the Best of the West award for the best newspaper columnist in the western U.S.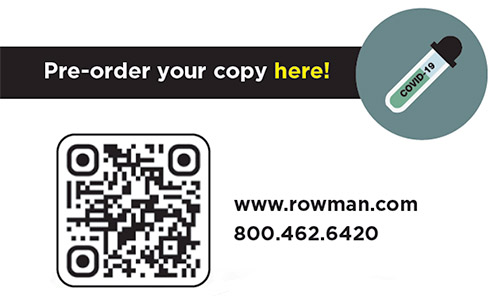 FOR E-MAIL ADDRESS CHANGE, ADD OR DELETE REQUESTS:
For changes or additions, please email your request to: listmgr@HealthCareUpdateNewsService.com.
For removal of your e-mail address, please click the "SafeUnsubscribe" link located in the footer of this message below to automatically remove your address from the list.