WASHINGTON, DC USA -- HEALTHCARE UPDATE NEWS SERVICE™ -- APRIL 8, 2022: Population Health Alliance's (PHA) annual Innovation Summit & Capitol Caucus will kick-off bringing together key senior executives from across the health care spectrum—leaders from health systems; health plans; academia; biopharma; technology, digital health, and employer solution companies—all whom have a stake in population health management.

This virtual event, "Innovative Population Health Management Strategies to Recover Losses and Accelerate Gains," features inspiring keynotes from a slate of impressive speakers and interesting sessions targeting important and timely topics of the day. In fact, just recently we added two more notable keynotes headlining the program--Drs. Kyu Rhee and Kenneth Thorpe.

Kyu Rhee, MD, MPP, is the Senior Vice President and Aetna Chief Medical Officer at CVS Health. Kenneth E. Thorpe, PhD is Chairman of the Partnership to Fight Chronic Disease; a Robert W. Woodruff Professor; and Chair of the Department of Health Policy & Management at the Rollins School of Public Health at Emory University. Dr. Thorpe will give the address, "Fighting Chronic Disease: Regaining Ground Post-Pandemic." Both keynotes will take place on Day 1 of this two-day virtual thought-leadership event.
| | |
| --- | --- |
| KYU RHEE, MD, MPP | KENNETH E. THORPE, PHD |
Drs Rhee and Thorpe's special keynotes join the other notable sessions, including presentations headlined by Dan Mendelson, CEO of Morgan Health at JPMorgan Chase & Co.; Sandro Galea, noted author and Dean of Boston University School of Health; and a special fireside chat with Transcarent CEO Glen Tullman, formerly the Executive Chairman of Livongo and Allscripts.

PHA's Summit22 will also take on such subjects as:
Social Determinants of Health (SDOH)
Industry challenges and transformative strategies
Digital health: optimized engagement and outcomes
Innovations in investments & capital
Behavioral health
Post-COVID challenges and opportunities
Data & advanced analytics
SPECIAL SAVINGS!
Sign Up Today for #Summit22 and Receive a 20% Savings off Registration Costs
PHA is also pleased to extend a special discount for members and non-members if signing up today— 20% savings—off registration rates. The Summit has already attracted many key executives from across the health care spectrum. Participants from health systems, health plans, academia, biopharma and employer solution and technology companies—but we'd hate to have you miss out and would love for you to join us, too! With the event just days away, we encourage you to register today to reserve your seat and take advantage of this very special rate.
Register Now to Lock-in Your 20% Off Special Savings!
It's simple to take advantage of this special offer— just enter the special promo code PHASAVE20 upon registration checkout.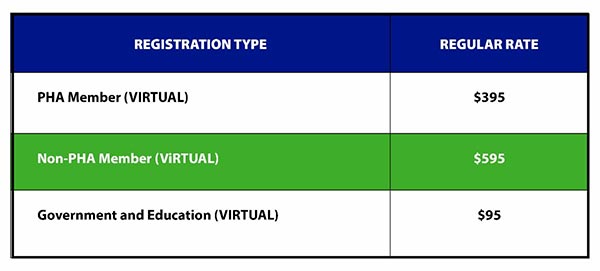 And Here's Just Some of the Summit's Featured Speakers!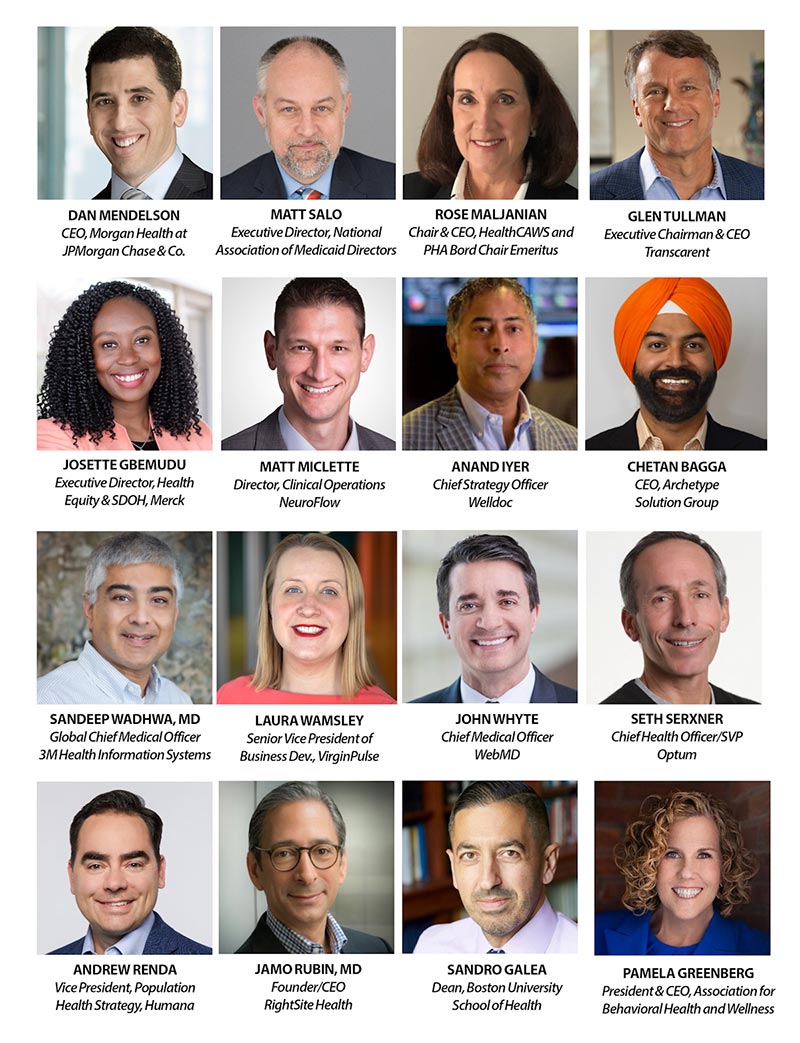 PHA and this event is supported by: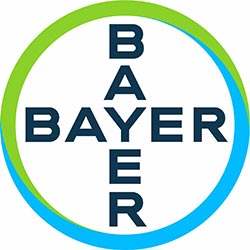 FOR E-MAIL ADDRESS CHANGE, ADD OR DELETE REQUESTS:
For changes or additions, please email your request to: listmgrbm@HealthCareUpdateNewsService.com.
For removal of your e-mail address, please click the "SafeUnsubscribe" link located in the footer of this message below to automatically remove your address from the list.