CONTACT
Contact: Stephen Padre
Phone: (202) 417-3911
Email: spadre@pcpcc.org
Website: www.pcpcc.org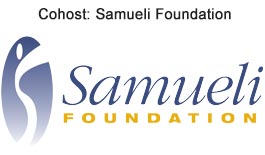 WASHINGTON, DC USA -- HEALTHCARE UPDATE NEWS SERVICE™ -- AUGUST 29, 2022: Health care leaders are increasingly calling for an approach to care that treats the "whole person"-inclusive of individuals' mental health, behavioral and lifestyle factors, and their social and economic environment. Is such a model attainable? And can complementary treatments (such as managing stress and sleep, nutrition coaching, and practices like yoga and acupuncture) be incorporated into care for all patients, not just those who can afford them?

Join us for a discussion of: the evidence behind integrated care that includes drug-less approaches, lifestyle and self-care, and community services; how these interdisciplinary approaches can be successfully carried out in a range of care settings; and what a greater focus on whole-person health looks like for patients. Panelists will explore how advanced primary care can reorient away from treating sickness in a fragmented system and towards fostering greater wellbeing and health equity for all communities.

Cost: free

The webinar will be recorded and available on PCC's website within 24 hours following the conclusion of the webinar.

FOR E-MAIL ADDRESS CHANGE, ADD OR DELETE REQUESTS:

For changes or additions, please email your request to: listmgr@HealthCareUpdateNewsService.com.
For removal of your e-mail address, please click the "SafeUnsubscribe" link located in the footer of this message below to automatically remove your address from the list.