MINNEAPOLIS, MN, USA -- HEALTHCARE UPDATE NEWS SERVICE -- SEPTEMBER 7, 2022: If your compliance role involves physicians and clinical practice, join Health Care Compliance Association this October for our virtual Clinical Practice Compliance Conference. Hear from industry leaders on updates and strategies for addressing and mitigating risk within clinical settings, as well as how to improve compliance integrity within your organization.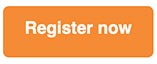 Attendees will have the opportunity to earn live Compliance Certification Board (CCB)® continuing education units (CEUs) conveniently from home or office.

Sessions are organized by skill level - basic, intermediate, and advanced - to guide you to subject matter most relevant to your role. You are welcome to attend sessions at any level. This year's topics include:
Patient portals
Coding and billing
Duty of confidentiality in investigations
Stark Law
Strategies for communicating compliance risk
Cybersecurity Act Section 405(d)
Conflict of interest (COI)
CMS Emergency Preparedness Rule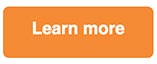 FOR E-MAIL ADDRESS CHANGE, ADD OR DELETE REQUESTS:

For changes or additions, please email your request to: listmgr@HealthCareUpdateNewsService.com.

For removal of your e-mail address, please click the link below for "SafeUnsubscribe" to automatically remove your address from the list.