TYSONS CORNER, VA USA -- HEALTHCARE UPDATE NEWS SERVICE™ -- AUGUST 11, 2022: This report covers:
Comprehensive medication management (CMM) in ACOs/ enhancing value
The reported effects of CMM and pharmacy integration
The key elements of success for effective medication management therapy programs
Key issues impacting CMM success in ACOs, such as:

Population health
Social determinants of health
Using data to transform care
Change management/philosophy of practice
Network expansion and clinical integration
Accountability and relationship management

ABOUT THE EVENT:

April of 2022, the GTMRx Institute and the Institute for Advancing Health Value co-hosted an executive roundtable, Optimizing Medication Use for Accountable Care Success. The primary objective of the event was to facilitate discussion between value-based care leaders about the importance of optimizing medication use through comprehensive medication management (CMM) in practice through clinical teams working within alternative payment models (APMs). GTMRx is a growing coalition of over 1,700 multi-stakeholder members from 1,000 companies focused on appropriate use of medications and gene therapies. The Institute for Advancing Health Value is a nonprofit, peer-learning, member organization focused on accelerating the transition to value-based care. Together, these organizations recognized the importance of hosting an action-oriented discussion on the implementation of a more rational and comprehensive way to manage medications-within the context of value-based care efforts taking place across the U.S.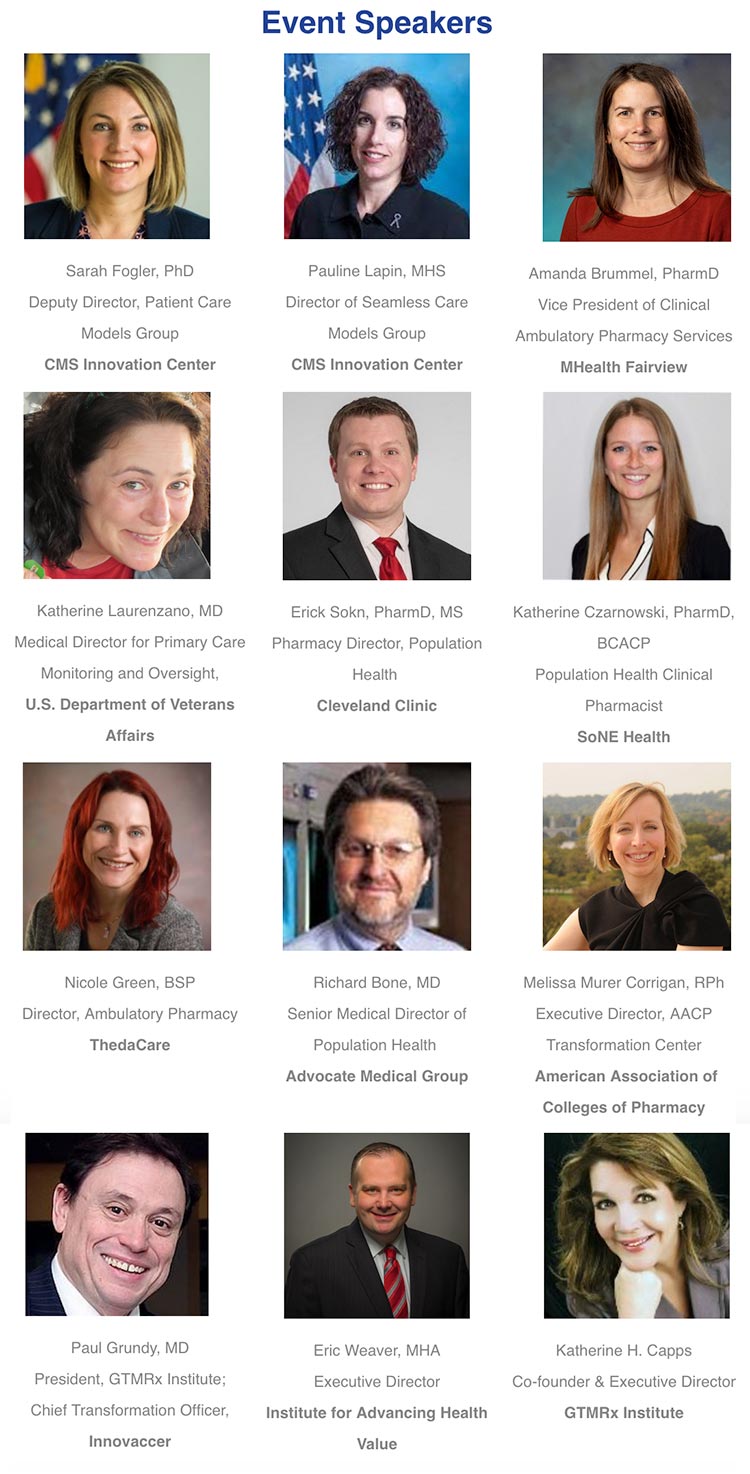 FOR E-MAIL ADDRESS CHANGE, ADD OR DELETE REQUESTS:
For changes or additions, please email your request to: listmgr@HealthcareUpdateNewsService.com.
For removal of your e-mail address, please click the "SafeUnsubscribe" link located in the footer of this message below to automatically remove your address from the list.