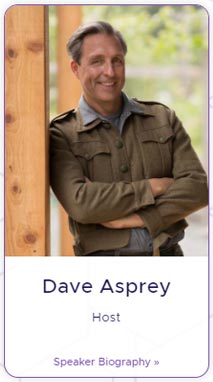 LOS ANGELES, CA USA -- HEALTHCARE UPDATE NEWS SERVICE™ -- JULY 29, 2022: Gain exclusive access to the latest cutting-edge research and science from world-class experts on the topics of resilience, longevity, consciousness, performance, and more. Engaging keynotes, panels, breakout sessions, and hands-on demonstrations have been designed to propel you forward on your journey to gain control of your own biology.

Physician organizations, health systems and health plans learn about new business opportunities.
JOIN THE COMMUNITY
Connect with fellow attendees—including speakers, coaches, athletes, influencers, practitioners, founders, and c-suite executives, investors, and beginners alike—seekers one and all who are pushing the boundaries of what it means to be an upgraded human.

With community building networking events, you are guaranteed to come away with new friends and associates. And, if you upgrade to a VIP, we have extraordinary experiences, connection opportunities, and exclusive add-ons just for you.
THE LATEST TECH
Demo the latest cutting-edge technologies from the most disruptive innovators in the industry. Our 'Biohacking Wonderland' tech areas feature over 100 Exhibiting Partners, all personally vetted and approved by Dave Asprey and considered "Best in Class" in their respective categories.
Improve your cognition and performance with BrainTap
Ride like the wind (for only 9 minutes!) on an AI powered CAROL bike
Explore the latest innovations in supplementation with BiOptimizers
Map your brain with 40 Years of Zen
Dip into cold immersion therapy with The Cold Plunge...and so much more!
KEYNOTE SPEAKERS




Register by Monday 8/1 at 4:00pm for 30% 0ff Registration for the 8th Biohacking Conference


FOR E-MAIL ADDRESS CHANGE, ADD OR DELETE REQUESTS:

For changes or additions, please email your request to: listmgrbm@HealthCareUpdateNewsService.com.

For removal of your e-mail address, please click the "SafeUnsubscribe" link located in the footer of this message below to automatically remove your address from the list.