WASHINGTON DC, USA -- HEALTHCARE UPDATE NEWS SERVICE™ -- SEPTEMBER 8, 2022: The Institute for Advancing Health Value is giving away copies of this ChenMed book, "The Calling: A Memoir of Family, Faith and the Future of Healthcare."

After receiving their father's bleak prognosis and ineffective care, Dr. Chris Chen and Dr, Gordon Chen found their calling to build a physician-led company that serves the underserved. In The Calling, Chris and Gordon share how they turned what could have been a tragedy into an opportunity that will revolutionize healthcare delivery for years to come.
Enter to win with the link below!
https://form.jotform.com/222435959200050
AND ALSO LISTEN TO THE PODCAST: THE CALLING: FAMILY, FAITH, AND THE FUTURE OF HEALTHCARE WITH DR. GORDON CHEN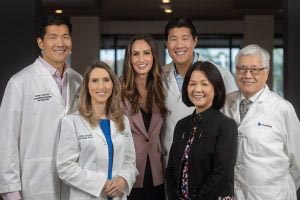 For anyone following healthcare transformation in our country, you have undoubtedly heard about ChenMed - a family-owned, primary-care physician run organization that serves a challenging patient population under a full-risk global primary care reimbursement model. This is a high touch primary care company that has become the gold standard for how healthcare should be delivered in our country. In a prior episode of Race to Value, "Changing the World through a Full-Risk Value-Based Care Model", Dr. Gordon Chen discussed how ChenMed is delivering transformative primary care - at scale - with superior health outcomes. It was one of our best podcast episodes ever, and we invited him back to talk about the Chen family calling to care for the underserved. This week's episode is focused on his new book (co-written with his brother Dr. Christopher Chen) entitled, "The Calling: A Memoir of Family, Faith, and the Future of Healthcare" - an inspiration for living a purpose-driven life in the attainment of value-based care. The ChenMed success story of providing care to the most vulnerable among us is really a story about an American journey of a family guided by Faith and Love. The Calling tells the inspirational story of the Chen family, which over two generations not only completed the American Dream, but also transformed American medicine. This is a story about the life experiences that shaped two generations of innovative leaders in healthcare that made ChenMed the beacon for value-based care in our nation.